March
This student is a hard working and kind young man.
He has shown a great sense of structure, discipline and responsibility.
I am so so proud of how far he has come this year.
I consider myself extremely lucky to have him in my class.
Great Job.
Mrs. England
Contact Information:
cengland@incarnationqv.org
Holiday Celebrations and Holiday Travel:
As we enter Fall and Winter many of us are starting to make plans for the holidays. Whether you're visiting family members one state over or across the globe, travel makes up a huge part of the holiday season. There's always a risk of getting sick while traveling because of the inherent stress of traveling, interacting with frequently touched surfaces in public places, and changes in climate and environment. But this year brings different considerations because of the Coronavirus Pandemic and the New York State Travel Advisory.
Things to consider as we enjoy this time with Family.
NYS COVID-19 Travel Advisory
The NYS COVID-19 travel advisory requires individuals who have traveled out of New York State to noncontiguous states for more than 24 hours to either quarantine for 14 days upon return to New York State or "Test to Exit" quarantine.
For travelers who were out-of-state for more than 24 hours:
Travelers must obtain a test within three days of departure, prior to arrival in New York.
The traveler must, upon arrival in New York, quarantine for three days.
On day 4 of their quarantine, the traveler must obtain another COVID test. If both tests comes back negative, the traveler may exit quarantine early upon receipt of the second negative diagnostic test.
The Office of the Superintendent of Schools for the Diocese of Brooklyn has expanded the International Travel Advisory to include all International Travel.
Full Information on the NYS COVID-19 Travel Advisory can be found at: https://coronavirus.health.ny.gov/covid-19-travel-advisory
CDC Recommendations for Holiday Celebrations and Travel
Full Information on the CDC Recommendations for Holiday Celebrations and Travel can be found at https://www.cdc.gov/coronavirus/2019-ncov/daily-life-coping/holidays.html
Please Note: As per the NYC Department of Health and Mental Hygiene (NYC DOHMH) schools can implement safety and health protocols that go above the NYS DOHMH and NYC DOHMH required safety and health protocols.
Important November Dates
Please Note: Any student who is absent from school or leaves school early because they are not feeling well, will need a doctors note to return to school.
November 2, 2020 – Parade of Saints (Dress Up As Your Favorite Saint).
November 6, 2020 – 1/2 day (11:35-11:45pm Dismissal).
November 9, 2020 – Progress Reports Distributed Electronically.
November 10, 2020 – 1/2 day (11:35-11:45pm Dismissal)
November 11, 2020 – Veteran's Day – School Closed.
November 25 – 29 (School Closed – Happy Thanksgiving).
November 30, 2020 – Mass at 9:30am for grades 1-4, Student of the Month.

https://orders.scholastic.com
Class Code: Q9XNR
See the website (www.incarnationqv.org) for an important notice about student immunizations.
January
Communication
Class Dojo Link
https://www.classdojo.com/invite/?c=C8DRME8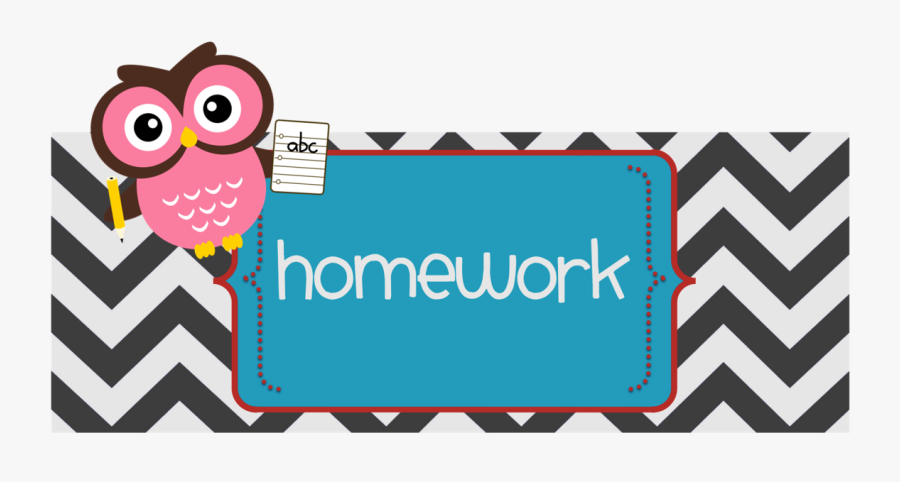 In compliance with New York State, CDC, Department of Health, and the Diocese of Brooklyn and Queens, if any person, whether they are a student, staff member, teacher, or parent volunteer does not come into school, or leaves in the middle of the day,because of a physical ailment of any kind, they CANNOT return to the building without a doctor's note giving them medical clearance.
— No exceptions will be made.
UPCOMING TESTS
Second Grade
Class Schedule
Monday
Tuesday
Wednesday
Thursday
Friday
8:30-9:00
Morning Work

Zoom

Morning Work

zoom

Morning Work

zoom

Morning Work

zoom

Morning Work

zoom

9:00-10:00
ELA

Zoom

ELA Zoom

ELA

Zoom

ELA

Zoom

ELA

Zoom

10:00-10:20
Snack/

Bathroom

Snack/Bathroom
Snack/Bathroom
Snack/Bathroom
Snack/Bathroom
10:20-11:20
Math

Zoom

Math

Zoom

Math

Zoom

Math

Zoom

Math

Zoom

11:30-12:00
Lunch
Lunch
Lunch
Lunch
Lunch
12:00-12:45
Science/Social studies

Zoom

Science/Social studies

zoom

Science/Social studies

zoom

Science/Social studies

zoom

Science/Social studies

zoom

12:45-1:00 Handwriting
Spanish

12:30-1:10

Zoom

1:15-1:45
Religion

Zoom

1:05-1:45

Art

Zoom

Religion

Zoom

Religion

Zoom

Religion

Zoom

1:45-2:15
Handwriting
Outside Recess
Gym
Handwriting
Help with homeschooling
2:15-2:35
Pack up and dismissal
Pack up and dismissal
Pack up and dismissal
Pack up and dismissal
Bathroom schedule
A.M
10:00- 10:15
P.M
12:15-12:30

Dear 2nd Grade Students and Families,
Welcome to 2nd Grade!! This year students will enhance their reading, writing, and math skills. The children will prepare for the sacraments of Reconciliation and Communion. We work together to make our classroom a nurturing and supportive learning environment. The children are learning to be more independent and make the bridge from learning to read to READING TO LEARN. It's hard work, but it's also a lot of fun! Second Graders love to learn!
I look forward to a fun and successful year ahead. Please make sure to have the following supplies for the first day of
school. Please label all supplies with name and class.
7 marble notebooks ( wide ruled, marble notebooks)
Label all notebooks with your child's name and the subject for each notebook
1.- Social Studies/Science
2. Religion
3. Math
4. Weekend Journal
5. Reading Comprehension
6. Grammar/Phonics
7. Spelling
● 2 Flat double sided folders ( horizontal openings)- label child's name and one folder Homework and the other folder Classwork
● 1 dozen sharpened pencils & 2 erasers
● 1 soft pencil case( put pencils in case)
● 1 box 16 or 24 count crayons ( Crayola only)
● 1 pack of washable markers (Crayola only)
● Scissors
● 2 large glue bottle
● 2 large glue stick
● 3 packages of white computer/ copy paper
● 1 package of 9 x 12 construction paper
1 packages of 12″x 18″ construction paper
● 2 boxes of tissues & 1 roll of paper towel
● 1 large bottle of hand sanitizer & 1 container of Clorox/Lysol wipes
2 HIGHLIGHTERS
headphones- in a zip lock bag labeled with your child's name
****MAKE YOU SURE YOU LABEL EVERYTHING WITH YOUR CHILD'S NAME****
Growth Mindset ways to help your child!!!!
TALK ABOUT IT
Talk with your child about his or her day, but guide the
discussion by asking questions like:
– Did you make a mistake today? What did you learn?
– What did you do that was difficult today?
Instead of saying, "You're so smart!"
praise effort, goal setting, persisting
through challenges, or being creative.
You can say something like:
– "Wow! You must have worked
really hard on this!"
PRAISE THE PROCESS
THE BRAIN CAN GROW!
Remind your child that his or her intelligence is not fixed.
Remind him/her that when things are difficult, her brain grows if she
persists through the challenge. Each time he/she learns something
new, his/ her brain is making new connections. Your child needs to
know this is possible!
ENCOURAGE FAILURE (say what?!)
HELP THEM CHANGE THEIR DIALOGUE
The way your child talks to himself makes a huge impact on his
mindset. If he says, "This is too hard!" help him change that to
"I can't do this yet, but I will keep trying." Give him the words to
say when he is feeling defeated by modeling it yourself!
Your child needs to know that failure can (and often
does) happen and it is okay! Remind him/her that each time
he/she fails and tries again, her brain is growing stronger!
Don't step in to prevent your child's failure – this is how
he/she learns to persevere in the face of challenges.